Outlook.com Emails

You never want to use your personal email for offers because you will receive tons of spammy emails that you don't need and probably shouldn't even open.

Outlook.com is the easiest way to make several emails, a main account email plus 10 aliases (see below), 11 emails per account. We know for a fact offers accept these emails and credit beautifully. The main outlook.com email you make the account with and all 10 aliases credit the same. Some offers do not accept certain types of emails from some domains, and temporary, or 10 minute emails can get you banned from any site.

For offers you need to use fresh, unused emails to get them to credit. You can use one email on several offers, but if you are unsure if the offer is from a different advertiser, or if you used an email on the same offer from a different wall, you are best off using a fresh unused email. When in doubt, bring a new email out!

At Outlook.com you are able to make both outlook.com and hotmail.com emails, some offers, like email submit offers, prefer a hotmail domain. If an offer doesnt credit or wont accept an outlook email, clear cookies and cache and try with a hotmail email.

Once you have used up all your emails on offers, all you do is make a new Outlook.com account and more aliases. You can either forget about the used up account, or keep a list of accounts in case you ever need to grab an old email or refer back to something. You are able to make three outlook.com accounts per day and at least 10 aliases per account a day (this may change at any time). That is at least 33 emails a day you have to use for offers. Again, it is very important you use fresh unused emails for offers to credit.

Dont worry, all sites allow you to use multiple emails for offers.




To make an account:



1. Go to http://outlook.com, it will redirect you to Microsoft's live.com Outlook page. Bookmark this page as you will need to access it often. Click 'Sign up now'



2. Fill out the form on the next page selecting your unique main account name, and from the dropdown box next to it, whether you want an outlook or a hotmail address. Be sure your alternate email is one you have access to, you will need this to make aliases. You do not need to use a real name (I just use initials), zip code, birthday, gender, or phone number. But, the name on the account should probably match the name you use to do offers.

3. Click 'Continue to inbox' on the pop-up and you will see your new email account.





4. Click the gear icon top right next to your name and click 'Options' from the drop-down menu.



PLEASE NOTE:
If Outlook opens a Preview page instead of the one above, follow these instructions:
a. Click Icon on Top Right where Image Goes (Blank Photo) http://prntscr.com/8b0fhv then choose Account Settings which bring you to this page http://prntscr.com/8b0gr3
b. Click "Your Info" and right click "Manage your sign-in email or phone number" to make new aliases http://prntscr.com/8b0h2h proceed to next steps below
5. Under the header "Managing your account" section click 'Create an Outlook.com alias'
6. On the next page, click the radio button that says email and in the box type in your alternate email you selected when you made the account. Then click the blue 'Send code' button.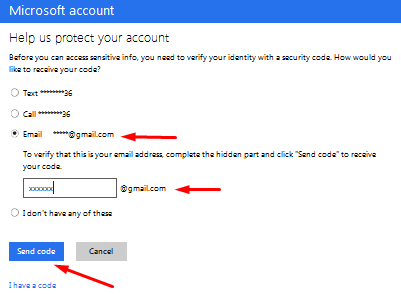 7. Open your alternate email account and wait for an email from Microsoft with your code. Copy and paste this code into the box on the Outlook page. Then click the blue 'Submit' button. You can check the option box if you want, but this does not make a difference, the next time you make a batch of aliases it will ask you to repeat this code process.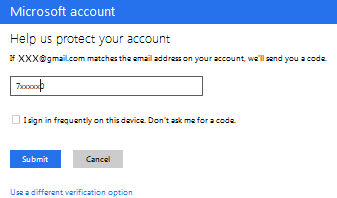 8. On the next page you can choose if you want to set up the app, but I just click 'Set it up later' or the blue text for them to stop asking.

9. Yes, that seems like it was a lot of steps so far just to make an alias, but I promise, that was more explanation than it is actual work to make the email.

All those steps above really only take a minute once you do it a few times.
10. On the next page type in the name of an alias you want to use and click the blue 'Create an alias' button. On the page that loads, just click the blue 'Done' button. Success! You have just made a second new email to use. Repeat steps 4,5, and 10 to make more aliases, you may be able to make all 10 aliases at once, or Microsoft may limit the number of aliases you can make at a time. If you have to wait to make more aliases, you will need to repeat steps 4-10 later.
** Special tip - after you enter the security code and create the first alias, repeat step 4 and 5, but on next page right click and open in new tab "Create an alias", do this 9 times for your remaining aliases. On each tab enter a different alias and click Done. This will save you a bit of time, thanks to Minion42 for this tip.
11. To manage your new emails, or if you forget what aliases you made, click the gear button top right again, then click 'Options' then 'Your email accounts'
Thats it, you are all set to go do offers!

For more tips for doing offers, please browse the rest of the forum and read the Special Offers tips in the Todays Notes post.

Good luck, make yo' monneeyyyy!