Clearing Cookies and Cache including Flash and Java
1. CCleaner & White-listing your sites
2. Clear a single browser
3. Extensions for Chrome and Firefox
4. Clearing Local Shared Objects - Flash/Java
Probably the most important thing to do when using sites like swagbucks, gifthulk, et al, is to clear cookies and cache often, meaning several times a day!! This will keep offers crediting and activities working properly. It does not mean that after clearing you can do the exact same offer (on the same site, on the same wall) again once its credited you, but may allow you to do a similar offer on a different wall (with fresh email of course) Remember too that things like Encraves and Jun Videos put a lot of junk in your trunk, so clean it up


Please also read our forum post for mobile devices
http://specialoffercentral.blogspot.com/2015/01/clearing-cache-and-data-on-mobile.html
1.

CCleaner

- CCleaner is a fabulous program that will clear your cookies and cache from all browsers at once. It requires you to close the browsers you want to clean, and will ask you if you want to close a browser if you happen to have one open.

You can download CCleaner from its website here: https://www.piriform.com/ccleaner
To clear cookies and cache: select the icon that says "Cleaner" then click the "Run Cleaner" button. You do not need to mess with any of the check marks in the menu on the left, it has already selected the best options for you. When it asks you if you are sure you want to proceed, click OK.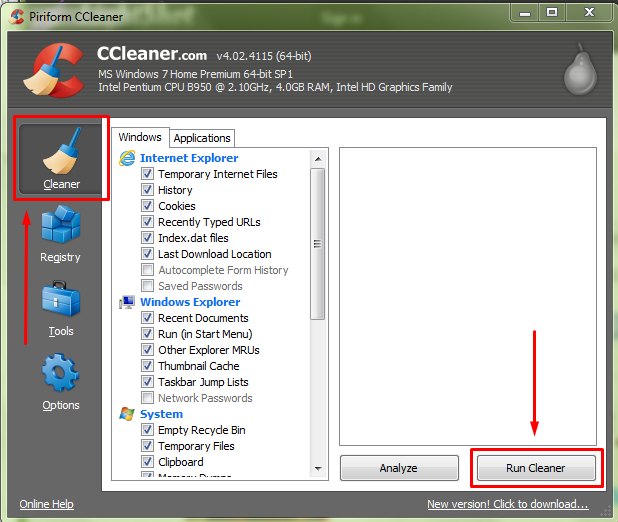 Running CCleaner will log you out of any sites unless you white-list them. First, log in to any sites you want to white-list. Besure to click the "Remember me" box if there is one. Next, open CCleaner and click the "Options" icon then the "cookies" button. Use the search in the left "cookies to delete" column, or scroll down and find the sites you want to white list. Click them to highlight and move to the right "cookies to keep" column by clicking the arrow in the center. Thats it! Easy! CCleaner will save this info for every time you use it, so you do not need to white list every time. You can now run CCleaner by following the instructions above.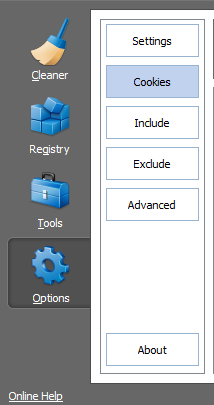 You may also want to run the Registry cleaner. Click the Registry icon, then "scan for issues" and let it run, it will list any found issues, then click "fix selected issues", it will then pop up a box, just click "fix all". Easy. Cleaning the registry will help keep your computer running smoothly.
2.

Clear a Single Browser

- This is a decent option if you just need to clear a single browser when other browsers are busy, say with Encraves and Jun Videos. Easiest way to do this is CTRL+SHIFT+DEL in the browser you want to clear. If on a Mac, then COMMAND+SHIFT+DEL. This will log you out of any sites (unless you have a white list extension, below), so remember to log back in. Be sure the following boxes are checked.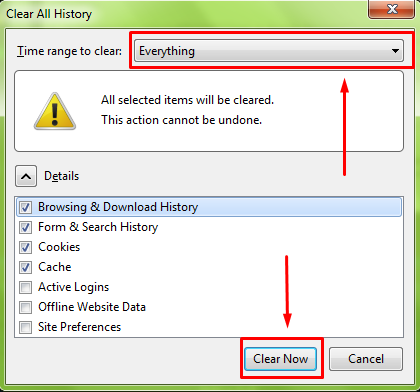 If you need additional instructions how to clear a specific browser, please read http://www.wikihow.com/Clear-Your-Browser%27s-Cache
3.

Selective Cookie and Cache Delete Extensions

- These extensions dont work particularly well, but you can try them if you like. Remember that extensions may slow down your browser.
For Chrome, please read: Selective cookie delete for chrome -> http://www.sbforumz.com/t556-selective-cookie-delete-for-chrome
Cache clear extension for chrome: https://chrome.google.com/webstore/detail/clear-cache/cppjkneekbjaeellbfkmgnhonkkjfpdn?hl=en
For Firefox, please read: Selective cookie delete for firefox -> http://www.sbforumz.com/t249-selective-cookie-delete-firefox-addon
Cache clear extension for Firefox: https://addons.mozilla.org/en-US/firefox/addon/empty-cache-button/
4. Clearing Local Shared Objects - aka Java cache and Flash
cookies. Clearing these can help even more offers to credit. (Thanks to users
girlygirl and stupidness for this tip.)
A. For clearing Java Cache:

go to Control Panel, type "java" in upper right box to locate the Java applet (it takes a few seconds to open), click "settings..." on General tab, click "delete files...", then check all 3 boxes and click OK.
B. For Clearing Flash: first, read this for more information -
https://helpx.adobe.com/flash-player/kb/disable-local-shared-objects-flash.html
To automatically clean, install one of the following extensions:
BetterPrivacy add-on

for

Firefox (

now

available for Firefox 42)
https://addons.mozilla.org/en-US/firefox/addon/betterprivacy
Click and Clea
n add-on

for

Firefox
https://addons.mozilla.org/en-US/firefox/addon/clickclean/
For either extension be sure to go to Fir

e

fox menu > Addons/Extensions > then click options for the extension you just installed. Make sure

it is clearing LSO's for you.
To manually clean:
For Firefox users:
Go to Windows Control Panel, type "flash" in upper right box to locate the Flash applet), click "delete all…" on Storage tab, then check both boxes and click the "Delete Data" button.
For Chrome users:
Open the Flash Player Online Settings Manager at: http://www.macromedia.com/support/documentation/en/flashplayer/help/settings_manager07.html
Click the "Delete all sites" button the clear all flash info on your device.
This can also be used for Firefox and IE users too, but not necessary if you would rather use the applet in Windows control panel (described above).
Please also read for tips on updating Flash and Java: http://specialoffercentral.blogspot.com/2014/10/updating-flash-and-java.html
Remember

to clear cookies and cache often, more often than you think you need to. Happy clearing